OUR RECOMMENDED Johnson & Johnson PRODUCTS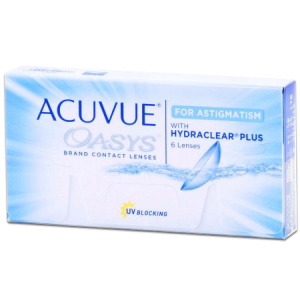 ACUVUE OASYS® for ASTIGMATISM
BLINK STABILIZED® Design helps minimize shifting and helps keep vision crisp, clear and stable all day long—even for people with an active lifestyle. KEY FEATURES Exceptional comfort meets visual stability in these contacts for astigmatism - when objects are blurry and shadowed at all distances, often accompanied by near or farsightedness. ACUVUE® OASYS® for Astigmatism 2-Week c ...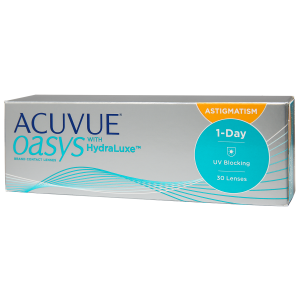 ACUVUE OASYS® 1-Day for Astigmatism
ACUVUE OASYS® 1-DAY for ASTIGMATISM Brand Contact Lenses are designed with Hydraluxe™ Technology to help make the feeling of tired eyes a thing of the past. The design of these daily contacts for astigmatism also help to provide clear, consistent, stable vision all day long—whether you're relaxing on the couch or playing sports. KEY FEATURES These daily d ...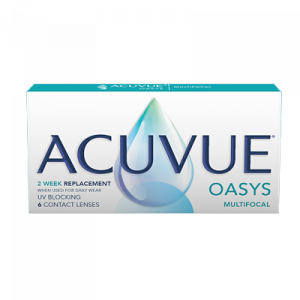 ACUVUE® OASYS MULTIFOCAL with PUPIL OPTIMIZED DESIGN
ACUVUE OASYS MULTIFOCAL If you have difficulty focusing up close and find yourself having to stretch your arm to read your phone, ACUVUE® OASYS MULTIFOCAL Contact Lenses may be for you. Designed to provide you with clear vision at all distances, these lenses help you see near, far, and in-between1 without having to stretch your arm out or increase the font size on your phone. Footnote:&n ...